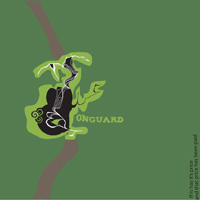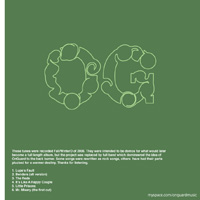 OnGuard "This Has It's Price and That Price Has Been Paid"
01. Lupe's Fault
02. Benders (Alt. Version)
03. The Reds
04. It's Like A Happy Couple
05. Little Prisons
06. Mr. Misery (The First Cut)

Notes on the album:
These songs were recorded in the Fall/Winter of 2006. They were intended to be demos for what would later become a full length album, but the project was replaced by a full band which domineered the idea of OnGuard to the back burner. Some songs were rewritten as rock songs, others have had their parts plucked for a warmer destiny. Thanks for listening.
-Jason

Return to Red Sound Records