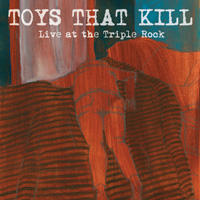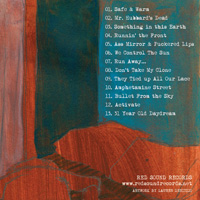 Toys That Kill "Live at the Triple Rock"
01. Safe & Warm
02. Mr.Hubbard's Dead
03. Something in this Earth
04. Runnin' the Front
05. Ass Mirror & Puckered Lips
06. We Control The Sun
07. Run Away...
08. Don't Take My Clone
09. They Tied Up All Our Lace
10. Amphetamine Street
11. Bullet From the Sky
12. Activate
13. 31 Year Old Daydream

Notes on the album:

I'm drawing a blank. Ha! Well, Mike Wedel recorded it. He was in Rivethead. I guess I can say: This was one night on a whirlwind tour. Please keep in mind that the Triple Rock are VERY generous with drink tickets.
oki doki,
-todd